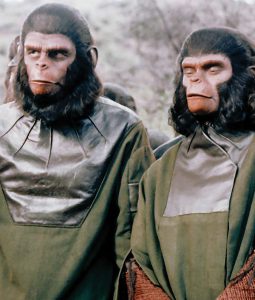 ---
Join us for prompt service and inspired selection with our Prix Fixe meals before select Visions & Voices events.
---
Wednesday, February 28, 2018 at 7 pm
Ray Stark Family Theatre (SCA)
900 West 34th Street, Los Angeles, CA 90089
Double Feature: Conquest of the Planet of the Apes and Battle for the Planet of the Apes
ADMISSION:
Admission is free. Reservations required. RSVP at http://cinema.usc.edu/ConquestBattle.