Visions and Voices: Prix Fixe Dinners
The University Club is proud to partner with USC Visions & Voices to bring you great entertainment and dining options on campus.
Join us for an outstanding dinner and prompt service to ensure you make it to the event on time. We offer a special Prix Fixe Menu on Visions & Voices event nights that is open to the public.
Call and make your dinner reservations at (213)740-2030.
Spring 2023 Dates
John Singleton: A Celebration -Four Brothers
Wednesday, March 22, 2023 at 7 p.m.
Ray Stark Family Theatre, SCA 108
 Rewriting War. A Conversation with Refugee Writers
Thursday, March 23, 2023 at 7 p.m.
Camilleri Hall, BCI
Queer Knowledges: LGBTQ+ Jeopardy! Super Champions
Friday, March 24, 2023 at 6:30 p.m.
Camilleri Hall, BCI
Dismantling Orientalism: This Is Not a True Story
Friday, March 31, 2023 at 6 p.m.
USC Pacific Asia Museum
Cynossema: A Dirge from the Dog's Tomb
Wednesday, April 12, 2023 at 7 p.m.
Camilleri Hall, BCI

Spring 2020 Dates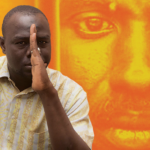 Urban African Cinema: Moly Kane
Tuesday, February 4, 2020 at 7 p.m.
Ray Starke Family Theatre (SCA)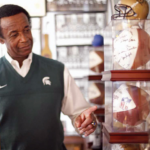 Through the Banks of the Red Cedar
Thursday, February 6, 2020 at 7 p.m.
Wallis Annenberg Hall (ANN), Auditorium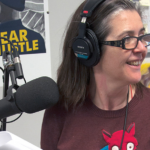 Ear Hustle: An Evening With Nigel Poor
Thursday, February 27, 2020 at 7 p.m.
Wallis Annenberg Hall (ANN)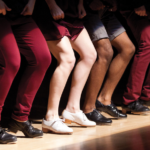 Dorrance Dance: SOUNDspace
Wednesday, March 4, 2020 at 7:30 p.m.
Bovard Auditorium (ADM)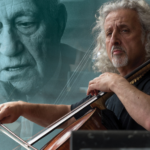 CANCELED – Piatigorsky International Cello Festival: Opening Gala Concert at USC
Friday, March 13, 2020 at 7:30 p.m.
Bovard Auditorium (ADM)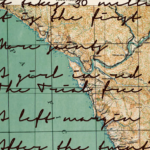 Cartography of Poets: Maps, Archives, and Locating the Poetic
Thursday, April 2, 2020 at 6 p.m.
Doheny Memorial Library (DML), Friends of the USC Libraries Lecture Hall, Room 240
CANCELED – Delaying Decay: The Intersection of Technology, Health, and Humanity
Thursday, April 16, 2020 at 7 p.m.
USC Brain and Creativity Institute's Joyce J. Cammilleri Hall (BCI)